Symptoms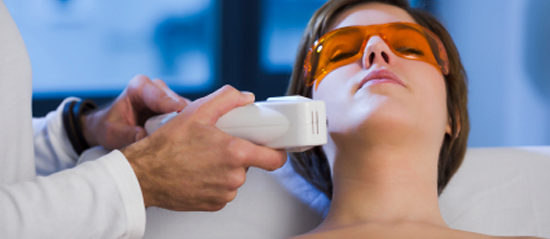 wrinkles
There is no single, great, non-surgical option that can eliminate cheek wrinkles. Even combining different treatments that I will give you below, you can realistically expect a 40 to 80% improvement in cheek wrinkles.
The least expensive treatment option is a AFA chemical peel for wrinkles.
And other organic and powerful way to treat the skin is the WE3 serum from LUZERN that visibly smooth fine lines creases and wrinkles using advanced amino-peptides and apple stem-cells.
We all know what crow's feet are. There are three causes for this very common eye problem:
The constant action of the eye area muscles when we smile and squint.
The loss of elasticity and collagen in the skin mostly from skin damage.
The loss of underlying supportive tissue like fat, muscle and bone.
The first thing to do for crow's feet is to protect the skin from further damage. Use an eye-area sunscreen every morning like the SPF 30 from Eisenberg or LUZERN.
There are lots of good eye area moisturizers to use before bed. Some of the top eye creams are Cellcosmet eye cream and the Platiné eye cream. This is also a list of eye creams that we have personally tried and highly recommend: Soin sublimateur, from Eisenberg, Vitamin C for eyes from VivierSkin, LA PEAU eye cream, etc.
Puffiness and dark circles under the eyes can be due to several different things, the best cure is the A/K capsules from VivierSkin or Skin Tx. The best cure is the luminous serum from LUZERN or the A/K capsules from VivierSkin or Skin Tx. The luminous serum with not only target the dark circles, the puffiness but also the inflammation in a way that the whole eyelid section will lighten.
If the puffiness under the eye is due to excess skin or sagging, there are two things you may want to consider. If the problem is mild, try reducing your salt intake and increasing your water intake to 6-8 glasses a day. Also, stick to foods low on the glycemic scale (no white sugar, soft drinks, alcohol, white flour, etc.).
See if there are allergies that are making your eyes irritated or causing you to tear up, or rub the tissue around your eye a lot. Sometimes puffy skin is due to an allergy.
Also possible, to treat wrinkles and fine lines with Botox injections.
SPA Sylvia Pizzi offers to treat wrinkles with Botox injections, a fast solution with naturally soft results.
You have nothing against a few expression wrinkles, that's your personality!  But when it comes to deeper frown lines like those between your eyebrows, they can make you look tired, stressed out or downright mad!
Perhaps you've heard of Botox Cosmetics™?  It is a sure and simple nonsurgical technique that very effectively blurs frown lines, leaving behind a more relaxed and fresh face. Treatments are done by a licensed, very experienced physicians. Come visit us and ask for a personalized consultation that will give you an idea of our prices and answer any questions you may have.