Symptoms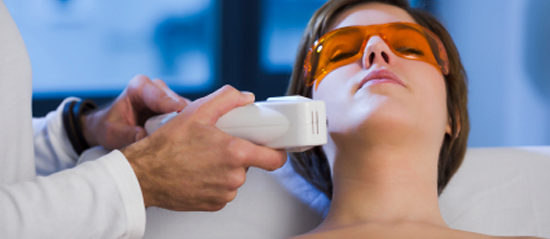 Pigmented lesions & brown spots
Brown spots are essentially sun damage. Many of us get freckles when we are younger, but as we age they get larger and often darker. The first thing to do about brown spots and age spots is to prevent more of them by applying sunscreen daily. Make sure you use a broad spectrum sunscreen that protects you from UVA, UVB and UVC from VivierSkin or biological physical protection from Phyt's.
The most reliable result will be delivered by treatments GMAX PRO and / or a series of IPL laser treatment.
In addition to treating age spots, treatments also reduce the redness, stimulate growth of collagen soft and add brightness to your skin. You'll need maintenance treatments, usually once or twice a year.
The SYLVIA PIZZI SPA offers this advanced technology that will lighten and remove dark spots on the face, neck, chest, hands and other body areas.
You can also try our new VIVIER Skin "bleaching" cream. Keep in mind that continued sun exposure will stimulate the growth of brown spots, so bleaching creams will not protect you against the regrowth of brown spots or the development of new spots on your cheeks and face. Only sunscreen can do that.
Prescription bleaching creams all contain 4% hydroquinone. For some patients who are allergic or don't want to use hydroquinone, we also use vitamins and plant-based bleaching creams:
The AquaUnde Protocol
The Oxygen Therapy
The vitamin C from VivierSkin (5% to 20%) is a very effective cure.
Light peels are also options for mild to moderate brown spots. A low-strength peel can often give good results, but need to be done in a series, usually to 3-6, to be effective.